SECRET PAGE, DO NOT SHARE
You Can Still Get $665.93 Worth Of Blockbuster Golf Trainings ...FREE... But This Expires TONIGHT And Is First Come, First Served
This Offer Is Extremely Limited: While Supplies Last
Here's What You're Getting ...FREE!
Gift #1: Power & Distance Challenge !
Originally Sold for $197.00 and not available at any price: Yours FREE (Instant Access, too!)
42-Days of Power Workouts and Flexibility Training
Facebook Coaching from Chris and Rich (accountability and motivation)
Daily Email To-Do Checklist Reminders
42-days of Golf Lessons, Drills, and GTG Exercises
Personal Scorecard to track your progress against other Challengers
Proprietary Force Multiplier System (FMS)
Here's What You'll Learn From This revolutionary Training
The Best System For Adding Effortless Power, Increasing Confidence & QUICKLY Lowering Your Score - In The World.
Most participants add an average of 10 yards spread across each club in their bag and 18 yards to their driver, and have gained the respect of their playing partners, in just a few short weeks.
I think we can both agree that would be pretty awesome. You can do it too.
This Is NOT Just About Distance:
The reason why most people NEVER succeed in transforming their game is because they train their brain incorrectly. This sends the wrong signals to your body that may end up causing you to get WORSE!
If you really want to transform your game, the SOLUTION is to focus on the SIGNALS you are sending your body through your practice and exercise.
The proof that these signals work can be found thanks to Cold War Era Russian Solders. The Spetsnaz programmed their minds to become more efficient at pull ups as well as other strength tasks!
The easy way for you to send the right signals to your body and see consistent results is to use the Spetsnaz Principle because it sends LOUD AND CLEAR instructions to your body!
Simply put, if you practice "perfect practice", your swing will be forced to change, if not.. it won't 🙁
I am supremely confident that this system is the most comprehensive and effective golf improvement program ever created. All ego aside, there's simply NOTHING else quite like the Power and Distance Challenge.
You get video lessons, printable workout and distance check PDF's, direct access to Chris and Rich through our Facebook group, and valuable golf drills - all in a paint-by-numbers format that allows you to login to the Clubhouse (our members area) and check off the days to do items... it really could not be any easier!
You're Also Getting This For FREE Too:
Gift #2: No More 3 Putts Challenge !
Originally Sold for $197.00 and not available at any price. Get INSTANT ACCESS today, FREE!

Discover NOT ONLY how to identify your natural talents and skills– BUT ALSO how to connect the dots so you can lower your putts per round
I'll give you various tests, tools, and techniques so you can use them to pinpoint your REAL talents – the ones that not only come easy to you but you also feel the most comfortable with…
100% FOCUS on your natural ability is extremely important for golfers, and inside this program, I'll show you exactly how to do that so you can start shaving precious strokes off your putting game and turn you into a consistent putter in just weeks from now
The Best System For Holing Out More Putts, Increasing Confidence & QUICKLY Lowering Your Score - In The World.
Most participants shave an average of 4 strokes off their average putts per round, and have gained the respect of their playing partners, in just a few short weeks.
I think we can both agree that would be pretty awesome. You can do it too.
This Is About More Than Putting
I can help you become DEADLY ACCURATE from anywhere on the green. I will help you create more birdie chances, AND create more stability for your existing putting stroke. Not to mention, I will also help you add muscle, become a fat burner, play with your kids longer, become more flexible, and ELIMINATE the Back 9 Fade from your game too.
Did you know that all "scratch" players have secrets they are reluctant to reveal?
Have you ever wondered why almost every SUCCESSFUL PGA Tour Player invests more time in their short game than long game? Yet, their equipment stays pretty much the same from season to season?
And maybe you are tired, lethargic, and suffer from a tight back while practicing putting or late in your round - also known as the "Back 9 Fade"?
Costing you valuable strokes...
I Totally Understand
It's not your fault, you've probably heard a million opinions and got some free advice (usually worth about what you pay for it) and you're more confused than ever...
How often do you find yourself chasing your own tail?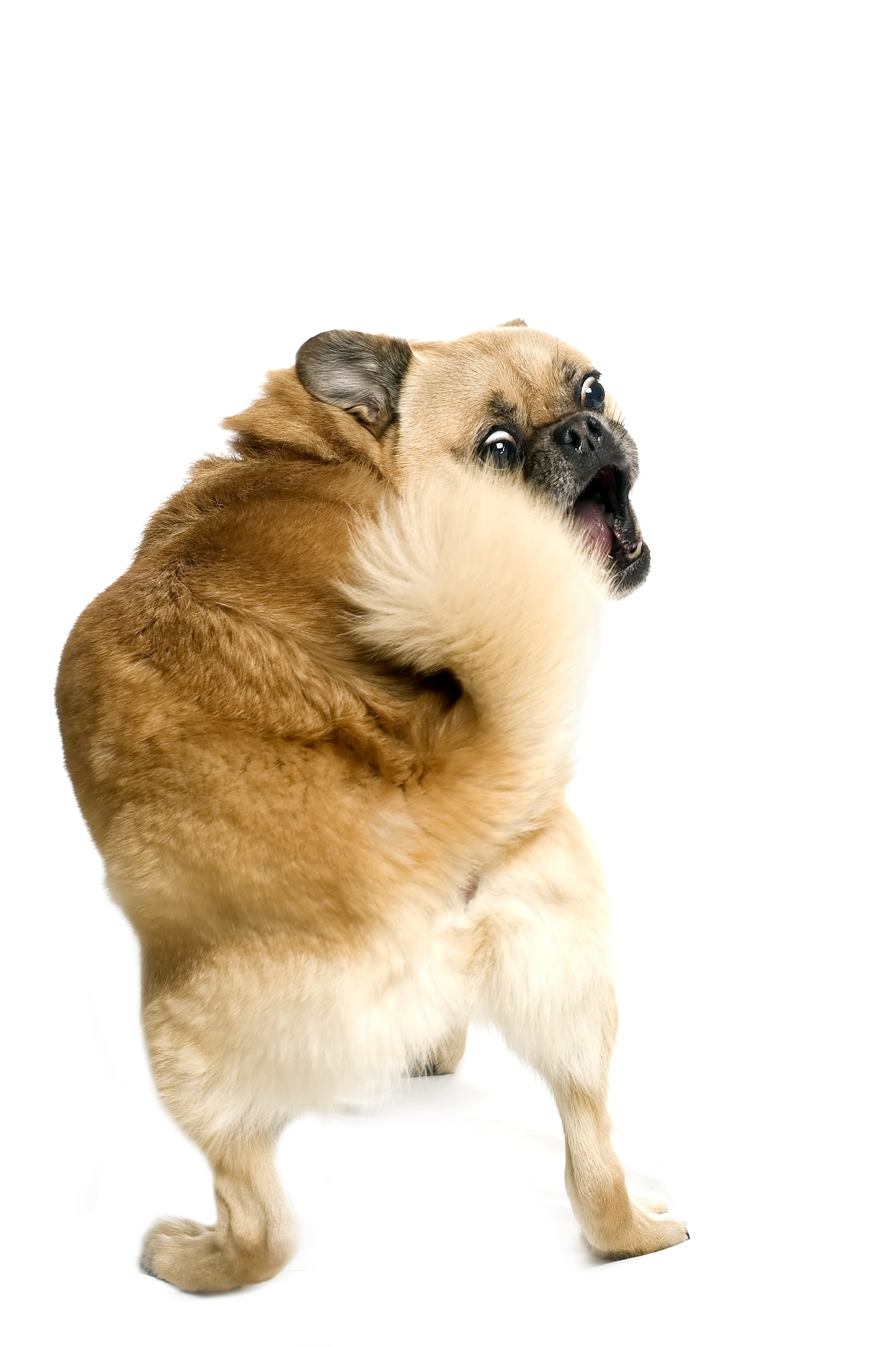 That's OK. This is what I do, so help is on the way...
...and that's why I am here to put a stop to all of the hype and propaganda the major manufacturers, magazines, and TV shows continuously preach.
The golf industry wants you to chase your tail.
New putters, wedges, swings, and the latest balls are the lifeblood of the golf marketing machine.
But seriously, has a new putter or golf ball EVER made any significant difference in your scoring average?
Think about that for a moment, has your score truly decreased over the past two years from a new putter, wedge or golf ball?
I doubt it.
The club champion at my country club has been playing with the same clubs since 1998. Brandt Snedeker recently won the AT&T Pebble Beach National Pro-Am with a 9-year-old putter valued at $13.80 (according to trade-in value at PGA.com).
It's really not the equipment that makes the champion.
How About Even More FREE Golf Training?
Gift #3: RedZone Challenge!
You Also Get The RedZone Challenge Which Sells For $197.00!
Paint-by-numbers System so you choose the RIGHT CLUB and RIGHT SHOT every time from 150 yards and in...
A PROVEN Blueprint YOU can FOLLOW from HOME - without a pro or trainer - because it automatically PROGRESSES to make sure you improve, week after week!
Unlock your body through a scientifically research and tested Flexibility routine that just takes a few minutes to do... our members comment they've never felt better!
It ONLY takes a few minutes per day due to our proprietary GTG techniques.
The powerful, yet simple "Force Multiplier" effect... specialized drills, workouts, flexibility training and lessons deliver a synergistic effect that quickly create a repeatable and accurate RedZone swing.
Here's The "Force Multiplier" System That Will Make You Deadly Accurate From 150 Yards And In
42-Day RedZone Challenge Clubhouse
You'll have IMMEDIATE ACCESS to the following Golf Performance program...  
The Red Zone Challenge Members Area
Part of our Single Digit System used by amateurs and professionals.
You can INCREASE accuracy AND consistency with the Red Zone Challenge. Backed by our 60-day Money Back Guarantee.
What good is a single golf lesson? Not much good at all... in fact, it might end up hurting your game more than helping.
Chris and Rich solved the problem with lessons by developing a clear roadmap with daily and weekly goals that will propel you faster towards your goal of more distance and consistency.
Daily checklists are sent every day so you know exactly what to do with no guesswork.
The Daily Checklist is your ticket to rapid results! Our students rave about the simplistic and easy to follow approach Chris and Rich have designed.
Video Instructional Drills & Lessons
Each week you will be given access to a new video lesson as well as a video demonstration of all drills assigned by Chris and Rich. The lessons progress you through the entire RedZone curriculum step-by-step.
You only progress to the next lesson when you have had ample time to master the fundamental skill Chris and Rich have targeted to maximize accuracy and distance control - while eliminating faults that may hamper your success.
Re-watch the video's for as long as you would like, your membership to the RedZone Challenge never expires!
Follow Along Mobility & Flexibility Video

Flexibility has been identified by almost every one of our students as the most important change to their golf games.
When you become more flexible you essentially cure a number of issues such as Muscle Tightness, Reduced Range of Motion, Fatigue, and Lack of Muscular Endurance.
In addition,by increasing your range of motion... you can now generate more stability which equates to increases in accuracy and consistency. By combining added flexibility with Chris's workouts - you are mixing up the perfect RedZone Cocktail.
Chris filmed a 20-minute video you can watch every day and follow along as he demonstrates and explains what each mobility and flexibility movement does.
RedZone Specific Workout Program with
Instructional Exercise Video's

Exercise is part of the 'RedZone Cocktail' and one of the Force Multipliers we use for maximal results.
When we attack putting from a well-rounded approach - only then can we gain MAXIMUM accuracy and skill. And I'm not only a Single Digit golfer, but also an NASM Certified Fitness Instructor with a specialization in Golf Fitness.
I designed these workouts to be challenging yet fun. Perfected over three years with several test groups and REAL golfers like you - my workouts build a strong, flexible and energetic golf body.
These Three Gifts Are

Worth Over $591.00, But You Get Them FREE Just For Trying My Brand New Coaching Program, I Call It The ...
Listen.
This is no ordinary "coaching program".
This is a scratch golfer transplant performed on your game ...damn near every DAY.
I'm not just telling you what to do, I'm actually planning it all out for you... and PERSONALLY helping you do it!
Can you imagine how much faster you would be able to start lowering your score using proven formulas instead of creating them yourself?
How much time would you save?
How much trial & error would you avoid?
Well... this is just one of the several benefits you get inside my coaching membership, the Single Digit Blueprint.
Here's exactly what you're getting as a member of this elite program...
Two LIVE Video Conferences Every Month!
Every other week, you and I along with Rich (our tamed golf pro) get on a video conference LIVE with your fellow members for the sole purpose of getting these things done:
Improve Your Focus, Reduce Overwhelm, and Outline a Clear Plan of Attack
We'll do this by giving you a "Student Interview" where we will identify your strengths and weaknesses. Once we know your game, we can devise a plan that attacks your weak-points and plays off your strengths.
Reveal A New Lesson And Give FULL INSTRUCTION That Compliments Our Monthly Challenge
During each phase of our Single Digit Blueprint you may have questions or face difficulties. This is your opportunity to ask questions from myself (a single digit handicapper) and our tamed golf professional, Richard Guzzo.
Let us know what you are struggling with. The group and coaches come together to help outline a problem solving approach to whatever is ailing your game.
The #1 key to success for our students is the camaraderie and support the SDB family provides. Each and every member has a sincere desire to help each member utilize their assets to their best ability.
Book of the Month Discussion
We'll discuss the Book of the Month and how you can apply the lessons to your game specifically. Learning through trial and error is a fools game.
As Warren Buffet says, "It's good to learn from your mistakes. It's better to learn from other people's mistakes."
Books operate on a deeper level. It's like having a conversation with top golfers from the past and present.
Think of it this way… if I said to you, "Would you like to spend 1 hour a day for the next year being mentored by the world's top golf coaches and golfers?"
Books deliver a personal relationship (even if it's one sided) and connection to the teacher. Where else can you get a lesson from Harvey Penick? Considering he has gone to golfing heaven, it's impossible unless you pick up his books.
No one, no matter how smart, has all of the answers. The body of knowledge in the golf world is simply to vast to learn alone.
100% Access to Chris and Rich


ASK US ANYTHING

Facebook, Email, Snail Mail... We Want You To Succeed

When you're actively working to improve your game is when you're going to have the most questions and need the most support. You don't want a simple question or challenge you're having to hold you and your progress back for days or even weeks.
Every single day, you'll have the opportunity to ask coaches (who are scratch and single-digit handicappers themselves) ANY question you have about lowering your score.
Ask us anything!
Get direct clarification about concepts, strategies, drills, or tactics you learn inside the Single Digit Blueprint
Get fast, detailed, targeted answers to specific challenges or obstacles you encounter in your golf game
Get feedback or a second opinion on your golf swing, putting stroke, or just questions you may have
The coaches are available via our special PRIVATE Coaching area where you can get the specific targeted help you need as soon as possible. Our coaches will always answer your questions so you are always moving your score lower and lower
Monthly Group Skill Challenges
While you can access the $591.00 worth of Challenges I'm giving you at your leisure... we have found that our most successful students are those that participate in our monthly Group Challenge.
As a member, you'll be able to participate in any Group Challenge... where we give away prizes to the most transformed golfer... no matter their skill level.
Joining a Group Challenge is simple, you'll be notified in advance via email and Facebook when an upcoming Challenge is forming. You will have plenty of notification so you can plan ahead.
Group Challenges are the advanced training portion of the Single Digit Blueprint where you'll get more advanced coaching for accelerating your progress into single digit country.
Member's will get full access to every Group Challenge as they are released... and yes, we even have off season Challenge's for those in cold climates.
We even keep score throughout our Challenges with real leader-boards, just like a real golf tournament. This creates competition for our students... accelerating their results.
Here's one from the Rust Buster Challenge...
Golf Specific Workout and Flexibility Training's Every Month - For Member's Only
Two of our proprietary Force Multipliers are exercise and mobility.
First, unlock your body using our specialized EMF mobility training, giving yourself the unique ability to roll back father time.
Second, take your new found flexibility and increase your strength, stamina, and power using our golf specific workout programs... many of our student's begin to increase their yardages across every club in their bag in as little as two weeks.
As a member, you'll get access to new workouts as they are released every month.
These workouts won't be sold to the general public either, they are under lock and key inside of the Single Digit Blueprint - only accessible to SDB Members
In addition to Skill Challenges, we also have Fitness Challenge's... the Flatbelly Challenge and the Rust Buster Challenge. Both of these Challenges are aimed at those who haven't exercised in awhile or just need to knock a few pounds off.
If you are advanced, don't worry... Chris has designed plenty of challenging workouts aimed at developing your maximum Golf Body potential.
But that's not all, because I'm also giving you ...
Six Of My Best Selling Paperback Books ...FREE!
The New Member Welcome Kit!
You're getting these six best selling paperback books rushed straight to your door ...TODAY!

Golf: How to Break 90 in 42 Days Or Less
The ORIGINAL How to Consistently Break 90 56-page pamphlet by Robert Phillips
Golf Fitness Training: Core to Score
Golf Fitness: 30 Yards or More in 30 Days or Less
Golf Fitness: Shed Pounds to Shave Strokes: Drive the Fat Out of Your Game for Lower Scores
... and the classic reprint of The Complete Golfer by Harry Vardon
As a new member, I want to give you everything I can ...NOW ...to get you the results you're after as best as humanly possible.
And that's why I'm MAILING YOU these six best selling paperback books that are exclusively for member's only ...and that's why I'm rushing them to your doorstep TODAY.
Here's what's included in your exclusive New Member Welcome Kit:
How to Break 90 in 42 Days or Less
The ever reliable and good ole USPS will deliver this to your front door...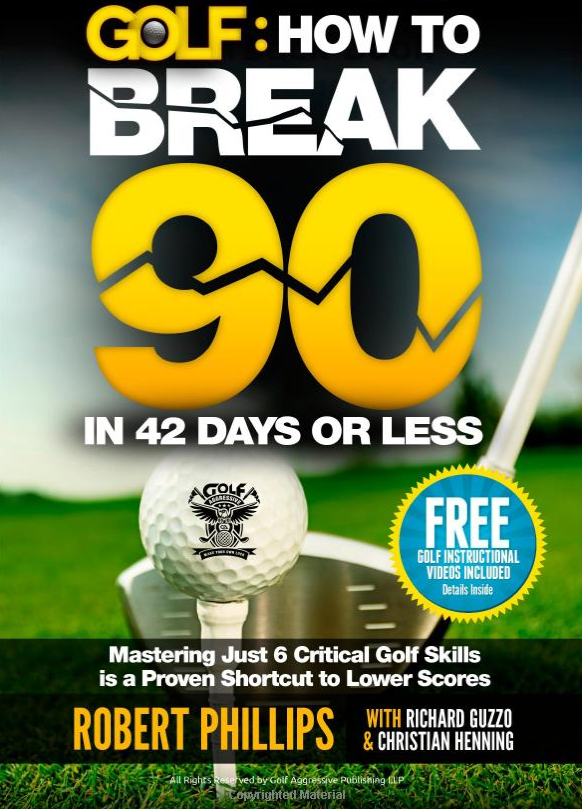 Is it really possible to break 90 consistently in 42 days or less?
YES!
But it won't happen if you practice like most hackers who go to driving range and randomly hit hundreds of balls. We're going to laser focus on quickly mastering the 6 most critical golf skills.
Mastering these skills is a simple shortcut to lower scores. Add in some simple course management strategies and you'll be breaking 90 faster then you ever imagined possible. And you'll have more fun playing golf too!
-- 5 Star Reviews
"This has helped me to play SMARTER golf... Playing according to this book's plan has helped bring my average down by about 5-8 strokes, and I'm enjoying golfing a lot more." – JC
"A simple book of simple strategies that work. My first goal was to always shoot below 100. This book helped me do that and aim for 90 or less." – Norman
"Excellent tips that provide a different insight and a great quick read." – Matt
"This read jump started my roadmap to consistently break 85. Thanks for the roadmap." – Anonymous
"Excellent Golf Book. Admittedly I read almost every book that there is about golf. However, this was definitely one of the better ones and one that I will be recommending to everyone apart from my opponents!" – Gina
Golf Fitness Training: Core to Score
I'll also mail this to you...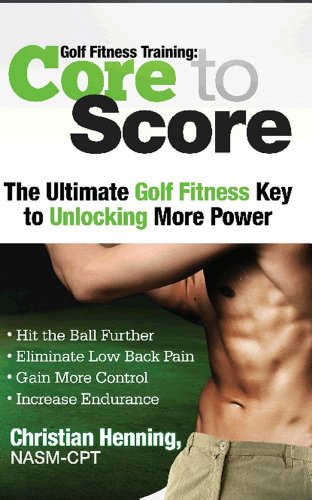 If you've been playing golf for long, you know it's true that…
size doesn't matter!
You've seen puny punks blast drives deep down the middle and you've seen short, skinny fellows bomb their drives 300 yards or more.
Hopefully you haven't suffered the humiliation of being badly outdriven by some scrawny golfer that looks like he hasn't eaten in a month! It used to happen to me on a regular basis…but not anymore!
I got so sick and tired of being called a "short knocker" that I decided to do something about it. And after years of intense and exhaustive research, I finally discovered the simple secret to adding 30 yards (or more) to your drives faster than you ever imagined possible.
I've distilled what it took me years to learn into this easy to follow book. And, I'm going to share what I learned so you can quickly and easily add distance to your tee shots and hit your drives L-O-N-G and straight. As it should be!
In fact, you'll add distance to every club in your bag.
First I need to explain something: If you're not bombing your drives deep down the middle of the fairway, attacking pins with short irons, and shoot the low scores you deserve to be shooting, it's NOT your fault.
You've been misled (just like I was) by golf instructors, equipment manufacturers, and the golf media who make this simple game sound as complicated at nuclear physics! Trust me, it's not that difficult.
It's not in the golf industry's best interests for you to know the truth. The longer they can keep you confused, frustrated, and on a constant search for solutions, the longer they can separate you from your hard-earned money buying more lessons, more gadgets, and more books and magazines.
By now, I'm certain you've noticed that some of the longest bombers have some of the smallest frames.
You'll NEVER Guess How Many Short, Skinny Pros Hit their Drives Farther than BOTH Tiger Woods AND Phil Mickelson…
Just look at the current PGA driving statistics (as of this writing) and you'll discover a bunch of pint-sized golfers who absolutely pulverize their drives. People like:
Ryan Palmer. He's listed at just 5' 11" and 175 pounds, yet he CRUSHES his drives an average of 302 yards.
And he's far from the only long bomber who's under 6-feet tall and rail-thin. There's also:
2-time Major champion Rory McIlroy (5' 10" 160 lbs.)
Average Drive: 299 yards
Listed at 5' 10" and 160 pounds, Rory McIlroy is not a very physically imposing figure…but the two time major champion's 300-yard bombs off the tee can certainly be intimidating to opponents. You too can add 30-yards (or more) to your drives.
The secret key to ULTIMATE Golf Distance?
The key is your core – a collection of muscles and tendons between your thighs and your chest.
Your core acts as an accelerator for your golf swing. A strong and flexible core allows you to:
-accelerate through the golf swing
-generate more clubhead speed
-and add more distance to every club in your bag
The key is not the latest golf technology dreamed up by a marketing department, the newest golf training gadgets invented to separate you from your money, or more expensive lessons from someone who couldn't care less if you get any better.
Don't get me wrong. Technology, gadgets, and lessons all have their place and used properly they can help you improve your game, but none of them is the real key to adding distance and power.
The real key is a strong, flexible core.
Do you need PROOF? Who's the best golfer of this generation?
It's Tiger Woods without a doubt, right?
"For golfers, core strength is just as important as flexibility. Core muscles help control movement and transfer energy from the center of the body out to the limbs, which can obviously impact how well you strike the ball. My core training builds overall strength and flexibility and helps me maintain an ideal state of posture and symmetry." – Tiger Woods
The Complete Golfer by Harry Vardon
You'll also get a reprint of this classic mailed to your doorstep...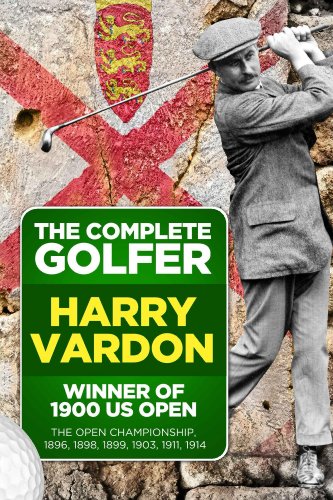 Harry Vardon was one of the first superstars of modern golf. Vardon won 7 major championships, including six Open Championships and one U.S. Open. Overall, Vardon won 62 tournaments during his career, including a record 14 in a row, still unmatched to this day.
By his early 20s, Harry developed a demanding practice regimen, the most ambitious of the time period. Harry was the first professional golfer to play in knickerbockers – discarding the "proper" dress of an Englishman in an uncomfortable shirt and tie with a buttoned jacket.
Vardon popularized the grip that bears his name, one still used by over 90 percent of all golfers.
He became golf's first international celebrity in 1900 when he toured the United States, playing in more than 80 matches and capping it off with a victory in the U.S. Open. He was the runner-up at his next U.S. Open in 1913, an event portrayed in the film The Greatest Game Ever Played. At the age of 50, Vardon was again the runner-up in his third and final U.S. Open appearance, in 1920.
In his later years, he became a golf course architect.
Vardon died in 1937. That year, the PGA of America created the Vardon Trophy, awarded annually to the player on the PGA Tour with the year's lowest adjusted scoring average.
In 1974, Vardon was chosen as one of a select group of inductees into the World Golf Hall of Fame. In 2000, Vardon was ranked as the 13th best golfer of all time by Golf Digest magazine.
To sum it up, Vardon is one of the greats of the game. His contributions and love for the sport helped propel its popularity in the early 20th century, especially in America.
This book that you hold in your hands is the genesis of modern golf instruction. Sure, some of the information may be a little dated, but the tactics are still as solid today as they were then.
I hope you enjoy this masterpiece from "The Icon of Golfing".
Golf Fitness: Shed Pounds to Shave Strokes
You'll also get this best seller to add to your library...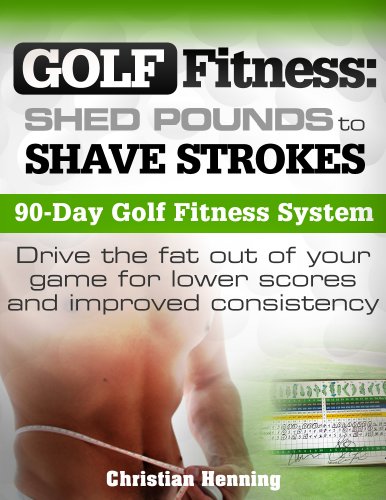 Can you really lose fat and lower your score at the same time?
Yes... but let me warn you, this is NOT for lazy people or those who are looking for a "magic bullet" solution.
Shed Pounds to Shave Strokes is NOT a "quick fix". It's a SMART Fat Loss fix backed by scientific research to provide maximum results in the least amount of time.
Oh, and did I mention that you'll probably add distance to ALL your clubs at the same time? That's unheard of. But the reality is I've had clients do it over and over again, and you will too.
At the same time, I want to make sure I'm being very clear: make no mistake, this program takes work, and if you're one of these people who can't dedicate 90 days to radically changing your golf game and body – a change that you will be able to enjoy for the rest of your life – then please, do NOT invest in this system.
But for those of you who are serious, those who are ready to put forth the effort, the Shed Pounds to Shave Strokes program will absolutely give you every tool you need to immediately DOUBLE your rate of fat loss and experience the game improvement you deserve – GUARANTEED.
30 Yards or More in 30 Days or Less
The book that started it all, my original golf fitness sytem - delivered to your home...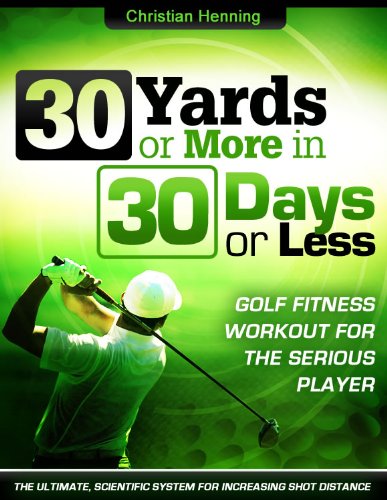 Can I really add 30 yards to my golf game?
Yes... but let me warn you, if you are lazy and are simply looking for a "magic bullet" solution, this is not the program for you.
The simple fact of the matter is this: the 30 Yards or More in 30 Days or Less program is NOT a "quick fix". It's a SMART fix to a very complex problem that consequently yields incredibly fast results.
Oh, and did I mention that you'll probably even burn loads of fat off while you add distance to ALL your clubs at the same time? That's unheard of. But the reality is I've had clients do it over and over again, and you will too.
At the same time, I want to make sure I'm being very clear: make no mistake, this program takes work, and if you're one of these people who can't dedicate 30 days to radically changing your golf game and body – a change that you will be able to enjoy for the rest of your life – then please, do not invest in this system.
But for those of you who are serious, those who are ready to put forth the effort, the 30 Yards or More in 30 Days or Less system will absolutely give you every tool you need to immediately DOUBLE your rate of distance gains and experience the yardage gains you deserve – GUARANTEED.
Others did it too…and so can you.
If you have read everything up to this point, you definitely are not lazy. I think you genuinely want to get better at your golf game.. and you aren't afraid of practice, working out, or analyzing your stats.
You enjoy the process of "digging it out of the dirt".
I've taught thousands of other golfers just like you how to dig it out of the dirt and transform their bodies and golf games.
Just about every day I get emails, Facebook posts, and tweets of people just like you who transformed their golf games and bodies using my workouts.
Here are just a few clients of the 30 Yards or More in 30 Days or Less system and what they had to say:
"I bought the 30 Yards or More in 30 Days or Less program already 2 months into my golf season. I was a little scared about working out and playing golf, not knowing if my body could hold up.
I saw results right away in my swing and health of my body. What Chris puts together with not only the lifting but also the joint mobility and flexibility training helped dramatically to my swing and joints.
This added health allowed me to work out harder and these workouts are right to the point, which helps because I am always on the move. Overall I was able to gain about 20 yards to my about 240-yard original full driver swing.
I can't wait to continue this program and use this as a part of my life from now on."
- Mitchell S., Norway
How to Consistently Break 90
The good ole USPS will also deliver this to your front door...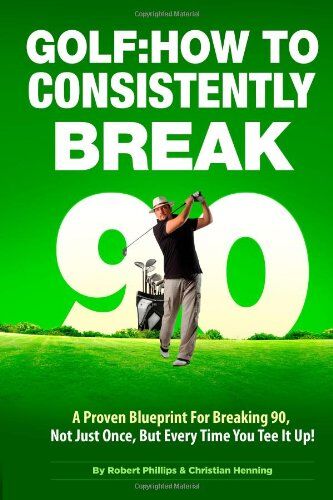 Join the "Elite" Group of Golfers that Consistently Shoot Scores in the 80s…
A proven blueprint for breaking 90, not just once, but every time you tee it up!
What if there was a simple, proven blueprint for breaking 90, not just once, but every time you tee it up?
And all you had to do was execute this simple strategy?
What if I could show you how join the "elite" group of golfers that break 90 on a regular basis?
Do you think you could shoot lower scores and get more enjoyment out of playing golf?
If you answered "YES," you'll want to download my Blueprint that reveals all the details including:
•How to quickly create a plan for breaking 90 before you even hit your first tee shot…
•The 4 simple skills you need to master to break 90 with any set of golf clubs…
•A simple strategy for two-putting every green…
•The right way to play every hole (it's probably NOT the way you're currently playing golf)…
•And much, much more!
Membership Is Just $0.96 Per Day
...Which adds up to $29 a month.
Not prohibitively expensive ...but enough to keep the knuckleheads out and enough to keep our membership deliberately small. I don't want (or need) a huge subscriber base for this program ...just the right group of core customers.
Now - this is the point where I'm supposed to tell you how much you'll love being a member, how many strokes you'll shave off your game, and all of that. I won't do that.
Instead ...
Let's Do Something Different
How about we just let the value speak for itself? 
You're not locked in to any contract and you can cancel any time. We're just a click away at our support desk.
So why not accept these gifts, attend the video conferences and let me help you with your golf game, deploy the challenges and workouts I send you, and see how it goes?
If you don't think it's easily worth twice the investment, fire me.
Just email me, call me, or go to my website to cancel and you'll never be billed another dime.
You can cancel any time by going to our help desk or emailing us.
Plus you can keep everything anyway. You don't have to return anything or jump through hoops - just let me know and I'll cancel your membership.
The Power & Distance Challenge, RedZone Challenge, No More 3 Putts Challenge, The six best selling paperbacks in your welcome kit are all yours to keep regardless.
So go ahead and become a member today.
You'll be glad you did.
Thanks so much for taking the time to read this page and I look forward to seeing you on the live video conferences!
Sincerely,
Christian Henning