ATTENTION GOLFERS: No More 3 Putts! Challenge - Special $1 Offer & Amazing Bonuses Ends In:
Learn The Exact Score Shaving And
Consistency Building System I Used To
Break 100... Then 90... And Then 80 In
One Year, Lose 30 Pounds... AND
Eliminate The Back 9 Fade
Hi, I'm Christian Henning,
If you've ever dreamed about becoming a single-digit handicap or scratch golfer- or even just breaking 100 or 90...
Or if you've already broken 80 and would like to go scratch.
...And you're the kind of person who likes shortcuts so you don't waste years of your life and a lot of your money making mistakes or trying to "reinvent the wheel".
Keep reading because I'm going to show you...
How I Systematically Lowered My Handicap To A Single Digit... Boom Drives, Drain Putts, and Win Weekend Skins Games...

All without a coach, 100% on my own.
Including the exact tools, strategies and templates I've developed.
...And that my students continue to use day in and day out to help golfers lower their scores.
I'm going to give you access to all of it...
To use for yourself...
...for just $1.
I'll explain why in just a minute, but first, I'd like to let you in on...
The Unfair Advantage Successful
Golfers Have...

After training thousands of golfers around the world to improve their game and lower their scores...
I've noticed those who get the fastest results are the most successful and all have something in common.
They had the right support systems in place.
Things like:
Coaches to hold you accountable
Access to scratch golfers and professionals who give you shortcuts
Proven systems and templates to follow
Like-minded golfers for camaraderie and competition
.
But, if you've struggled for years...
How Do You Lower Your Score
On A Hobby Budget?

Let's face it, most golfers don't have Tiger's extra cash laying around.
I sure didn't... and still don't! 🙂

And this makes it hard to afford hiring qualified pro's, coaches, experts, trainers and the other support systems that speed things up and make becoming a single digit handicapper easier.
The reality for most golfers is they have to figure everything out on their own.
It can be really hard (and even lonely) when...
There's no coach in your corner cheering you on... You don't have a skilled golfer guiding you... Or you have nobody to talk to when you hit a standstill and have some questions.
... And that's why most golfers end up sticking at their own personal glass ceiling of 100, 90, or 80... leading to frustration, and worse... quitting before realizing their potential.
But it doesn't have to be this way...
That's why I've created a community and entire training resource for golfers like yourself.
A place where somebody frustrated with their progress can get access to the support they need to be successful.
...all for a tiny fraction (less than the price of an Internet connection) of what you'd normally have to invest with me in one of my advanced training challenges.
It's called, the "Single Digit Blueprint" - a club where golfers who desire to lower their score, boom long drives, eliminate 3 putts, and become more fit can learn, hang out, and get training about what they need to know to lower their score and master the game of golf.
A systematic, step-by-step, road map to lowering your score... not just once, but every time you tee it up.
And I consider it...
The Ultimate Shortcut To Lowering Your Score...

Imagine being able to look under the hood and inside the minds of scratch golfers and single digit handicappers - and see proven systems, structures and strategies I use everyday to lower our students scores. Things like:
Determine which part of your game is the weakest & where to begin

Proprietary Force Multiplier training that speeds your progress

Proven Grooving techniques designed to make your swing less robotic and more fluid

Daily checklists which remove ALL guesswork for your practice sessions

Professionally designed workout programs geared for golf performance
Not only do I want you to see and learn exactly how we teach our students one-on-one, I also want to give you...
Full Permission To Use These Same Systems & Procedures So You Can Lower Your Handicap

Can you imagine how much faster you would be able to start lowering your score using proven formulas instead of creating them yourself?
How much time would you save?
How much trial & error would you avoid?
Well... this is just one of the several benefits you get inside the Single Digit Blueprint.
All for just $1 right now.
Here's all the details and breakdown of...
The Benefits Of Being A Single Digit Blueprint Member
Member Benefit #1
Quick Start Checklists, Force Multiplier Training,
and PROVEN Systems

Get access to all our Challenges new and past that provide step by step "Action Oriented" implementation checklists, video lessons, checklists, printable tracking sheets, and full instructions that I use to lower my students scores. My team and I are constantly creating new Challenges and implementation checklists as refine and discover things that work, so you'll always be on the cutting edge and up to date. Here are a few examples:
Game Specific Challenge's - You'll get IMMEDIATE access to EVERY Challenge... a new Challenge releasing each month. Challenges include my "Quick Start Daily Checklist" for the entire duration of the challenge. Guaranteed to get you started fast and shaving strokes off your game
Distance Dialing - Stroke Shaving System - Knowing your distances should be apparent to most golfers… however, we have discovered that not only do most golfers not know their distances, their golf clubs may not be properly tuned! In this module, we will learn yardage in the air, roll, and how to pinpoint club flaws that will need to be fixed. In addition, learn how to account for wind changes, humidity, and many other factors that affect club distance
Swing With Confidence - The pre-shot routine is THE PRIMARY KEY to unlocking lower scores quickly… not in a month's time, but almost overnight. Everything we do starts here… we then build off of this solid platform to transform your game
Purposeful Practice System - Simply put, if you practice "perfect practice", your swing will be forced to change, if not.. it won't 🙁
Greasing The Groove - The reason why most people NEVER succeed in transforming their game is because they train their brain incorrectly. This sends the wrong signals to your body that may end up causing you to get WORSE! If you really want to transform your game, the SOLUTION is to focus on the SIGNALS you are sending your body through your practice and exercise.
First Tee Jumpstart - Warming up is an afterthought for most golfers. We've found that a special sequence of events that only take 15-minutes can reduce your front 9 scores by as many as 5 strokes. You'll learn how to warm up your body, mind, and golf game so you hit the first tee with a running start
Member Benefit #2
LIVE Coaching EVERY Day

When you're actively working to improve your game is when you're going to have the most questions and need the most support. You don't want a simple question or challenge you're having to hold you and your progress back for days or even weeks.
Every single day, you'll have the opportunity to ask coaches (who are scratch and single-digit handicappers themselves) ANY question you have about lowering your score.
Ask us anything!
Get direct clarification about concepts, strategies, drills, or tactics you learn inside the Single Digit Blueprint
Get fast, detailed, targeted answers to specific challenges or obstacles you encounter in your golf game
Get feedback or a second opinion on your golf swing, putting stroke, or just questions you may have
The coaches are available via our special PRIVATE Coaching area where you can get the specific targeted help you need as soon as possible. Our coaches will always answer your questions so you are always moving your score lower and lower
Member Benefit #3
Single Digit Blueprint MASTERMIND

The Single Digit Mastermind is our exclusive Facebook community - and includes an entire network of like-minded golfers, experts, and coaches we have organized to support you & your journey to master the game of golf.
Connect with other golfers who are also on the same journey as yourself
Make friends, connections, potential golf partners through the bond you will form working towards a common goal
Hold yourself and others accountable (our #1 discovery for the fastest improvement)
Receive daily checklists for group Challenges that start EVERY month
Member Benefit #4
Monthly Group Challenges
Every month, we'll release a new Group Challenge. And while you can access any of the Challenges at your leisure, we have found that our most successful students are those that participated in our Group Challenge.
You'll be notified in advance via email and Facebook when an upcoming Challenge is forming. You will have plenty of notification so you can plan ahead.
This is the advanced training portion of the Single Digit Blueprint and although you will get plenty of powerful insights and strategies for lowering your score, you'll also get more advanced coaching for accelerating your progress into single digit country.
Get direct notifications right to your Facebook page every morning with a 'Checklist' of the days tasks to complete (so you don't have to worry about what to do and when)
Post your journal to the private area to hold yourself accountable with other Challengers (boosting your speed of improvement)
Get our proprietary Greasing the Groove technology that speeds your improvement even more
Optional Force Multiplier Golf Fitness Workouts are included so you can improve your fitness and boost your results to higher levels
And much, much, more...
Get Everything For 30 42 Days -
For Just $1
Yes, this week only…
Your investment is only $1.
...And I'm sure it goes without saying, but it isn't profitable for me to give away
this entire golf resource for $1.
So... In case you're wondering if there's any sort of "catch"...
There isn't. And…
Here's Why I'm Making This
Very Generous Offer
1

Hiring a golf coach, trainer, nutritionist, and mental coach would cost you anywhere from $2,000-$12,000 per MONTH and that isn't realistic to the average golfer. I designed the Single Digit Blueprint to be accessible to every golfer who wants to improve their game with cutting edge systems and science.

2

Where do my best students come from? Almost everyone who invests in my advanced game improvement systems started out by watching one of my free videos, subscribing to my newsletter, or purchasing one of my programs… and I want you to be one of those people, too… and I know once you experience the value inside The Single Digit Blueprint each month, you'll be excited to go on to the next level as well.

3

PROOF: If you can see inside of how I've turned high handicappers into low handicappers, and how I did it with my systems and challenges, I know, this will give you the advantage and jump-start you need to accelerate your improvement.
What Happens After 30 42 Days?
It's my hope after you experience the incredible value of the The Single Digit Blueprint...
You'll consider choosing me to be your coaching mentor for the long term and staying involved in The Single Digit Blueprint.
If you do, I would love to be your coach…
And if not, I understand – just cancel before 30 42 days and you'll receive a full refund.
But If you do love the The Single Digit Blueprint (which I think you will)...
You'll automatically be renewed at the very special rate of only $19.96/month.
Which is 50% off the normal price of $39.96.
That's it.
I can't think of a more fair and reasonable offer than that.
Click the button below and let's get started!
Join Now And You Also Get 9 Grand Opening
Bonuses Free ($937 Value)
To celebrate the launch of The Single Digit Blueprint and because I really want to make this a complete 'no brainer' for you...
I'd like to offer you 9 complete golf training programs free, as a special bonus when you take action and join the Single Digit Blueprint this week….
Each program is very specific and will teach you an essential skill you need to develop your golf game, and become a successful player.
The total value of this bonus is $937 (each program you get as a bonus normally sell for $47 to $147)
Here's a closer look at each training resource you get access to as soon as you join the Single Digit Blueprint
No More 3 Putts! Challenge
The Best System For Holing Out More Putts, Increasing Confidence & QUICKLY Lowering Your Score - In The World.
Most participants shave an average of 4 strokes off their average putts per round, and have gained the respect of their playing partners, in just a few short weeks. I think we can both agree that would be pretty awesome. You can do it too.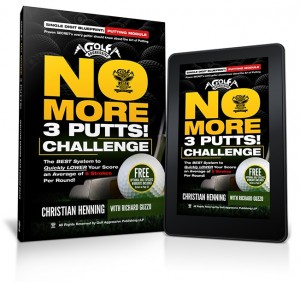 Discover NOT ONLY how to identify your natural talents and skills– BUT ALSO how to connect the dots so you can lower your putts per round
I'll give you various tests, tools, and techniques so you can use them to pinpoint your REAL talents – the ones that not only come easy to you but you also feel the most comfortable with…
100% FOCUS on your natural ability is extremely important for golfers, and inside this program, I'll show you exactly how to do that so you can start shaving precious strokes off your putting game and turn you into a consistent putter in just weeks from now
Putting Games
Developing the skill to perform under pressure is often overlooked in most golf lessons from the guru's. We think this is a HUGE oversight!
Focusing too much on mechanics and ignoring fluidity under pressure and only hurts golfers in their attempt to lower their score.
Sure, you do need some basic mechanics... but we've found that most golfers perform better when they stop focusing on micro-movements and instead focus on the 'result' they want to achieve.
That's why Rich and I created putting games to teach you to perform under pressure and gain a new understanding of putting. 5 games you can use to develop a smooth stroke that translates to a better stroke under pressure.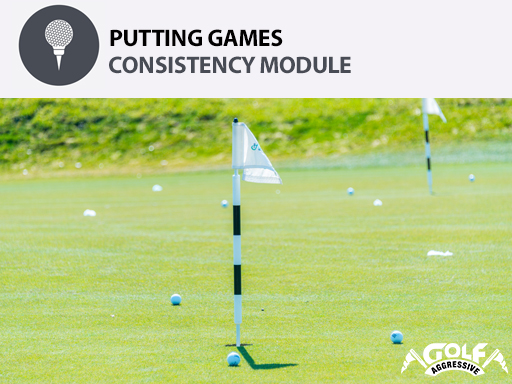 Develop a 'cool under pressure' attitude when you are over the ball during your rounds
Improve your feel by focusing on line and speed rather than stroke mechanics
Avoid the dreaded 'yips' when you gain confidence and a silky smooth putting stroke
Power & Distance Challenge
The surprising 'DISTANCE' cocktail that FORCES progression so you can add yards to EVERY club in your bag... How A Secret from Russian Special Forces UNLOCKS Your Distance Potential So You Can Add 10, 20 or even 30+ Yards to Your Driver.
Our students averaged an additional 10 yards per Iron and 17 yards for their drivers. Imagine what your buddies will say when you suddenly go from short knocker to long bomber.
Using These Newly Discovered Techniques Means:
No more expensive golf lessons with no road map or clear end-game...
A PROVEN Blueprint YOU can FOLLOW from HOME – without a pro or trainer – because it automatically PROGRESSES to make sure you are improving, week after week!
AND… The best part is… It ONLY takes a few minutes per day due to our Proprietary Russian Spetsnaz techniques!
Red Zone Challenge
The paint-by-numbers system that BUILDS CONSISTENCY so you are deadly accurate from 100 yards and in... Learn what club to use, what type of shot to hit, and how to knock down the pin like a machine.
Our students averaged an overall decrease in proximity to the hole. Imagine your nervous gambling buddies watching you stiff shot after shot for easy Tap In's...
Using These Newly Discovered Techniques Means: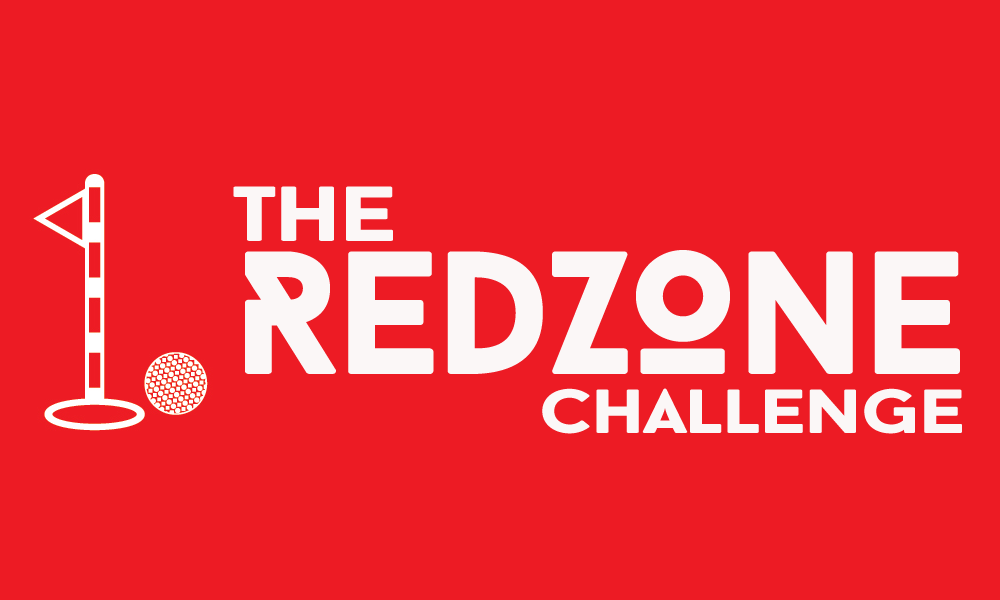 How to choose the RIGHT club and RIGHT shot every time...
A PROVEN daily blueprint that takes you from chump to champ in a mere 4 weeks...
AND… The best part is… It ONLY takes a few minutes per day due to our Proprietary Russian Spetsnaz techniques!
Tap In Challenge
Turning 3 shots into 2 is the holy grail for golfers... and learn how to do just that in a few short weeks! Unlock your chipping potential with the Tap In Challenge... GUARANTEED to deliver big results in a short amount of time.
Imagine the disgust your playing partners will experience when you become money from around the green... able to handle any situation with effortless finesse.
Using These Newly Discovered Techniques Means:
Learn the proper way to choose the right club for the job... increasing your consistency...
The SECRET to perfect contact so you strike every chip with that classic 'click' every golfer desires...
AND… The best part is… It ONLY takes a few minutes per day due to our Proprietary Russian Spetsnaz techniques!
The Flatbelly Challenge
We've all experienced fluctuations with our weight... but when it impacts your golf game and health it's time to take action.
The Flatbelly Challenge is designed to deliver big results to your health, golf body, and your score in a short amount of time. Imagine knocking a few pounds off and adding up to 20 yards to your driver. It can happen... and happens all the time for our students who participate.
Using These Newly Discovered Techniques Means: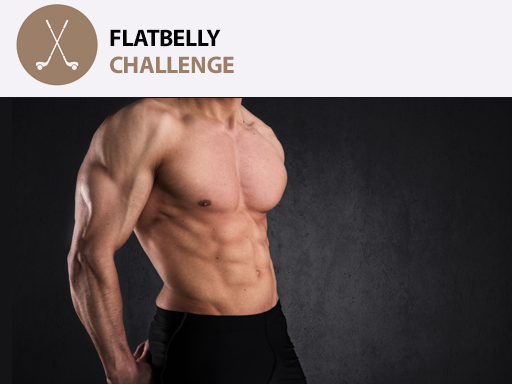 No more expensive golf lessons with no road map or clear end-game...
A PROVEN Blueprint YOU can FOLLOW from HOME – without a pro or trainer – because it automatically PROGRESSES to make sure you are improving, week after week!
AND… The best part is… It ONLY takes a few minutes per day due to our Proprietary Russian Spetsnaz techniques!
Front 9 Jumpstart
How many times have you teed off and felt unprepared and unsure of how your round would go? Are you confident? My guess is that you aren't as confident as you could be.
The first tee shot of the day is often the most important shot of the day... setting the tone for your entire round.
Let me teach you how to warm up the mind, body, and your golf brain so you can stripe your first drive right down the middle of fairway #1.
It's easier than you think, and only takes 15-minutes (perfect for late course arrivals).
Distance Dialing - Stroke Shaver System
Knowing your distances should be apparent to most golfers…
... however, I have discovered that not only do most golfers not know their distances, their golf clubs may not be properly tuned!
In this module, I will teach you everything you need to know about measuring your distances under a variety of situations... and in turn, turning your yardage estimates into a fine-tuned machine.
I will teach you how to measure yardage in the air, roll, estimate for wind and weather, and how to pinpoint club flaws that can be fixed easily to improve your consistency and scoring opportunities.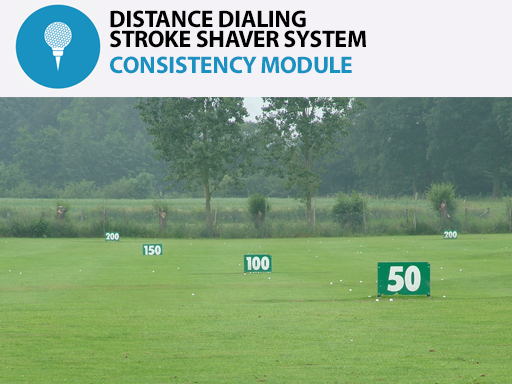 Purposeful Practice System
Learn the lost art of practice that most of the modern era golf instructors, magazines, and television shows have forgotten.
Clearly, this is the 'secret ingredient' to crafting a repetitive swing, impressive short game, and confidence.
Imagine how much time you would save when you arrive at the practice tee with a clear cut system designed to shave strokes from your game... faster than you ever imagined. Practicing with a clear goal in mind is easier said than done... and that's where our Purposeful Practice System coaches you to be more effective and time efficient...
... resulting in more confidence, skill, and lower scores.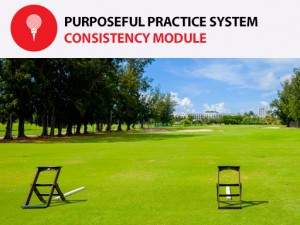 Get Everything For 30 42 Days -
For Just $1
60 Day Money Back Guarantee
The Single Digit Blueprint is the absolute best value I have for an golfer in "stroke shaving mode" and I think you'll agree once you see inside.
Like all my training, the Single Digit Blueprint comes with a 100% 60 Day no-risk, money-back guarantee. You can try the blueprint for a full month for just $1, and if you decide for any reason that it's not right for you, I'll happily cancel and refund your money.
This program works. I've invested years in perfecting my methods. Thousands of people have gotten results. You will too.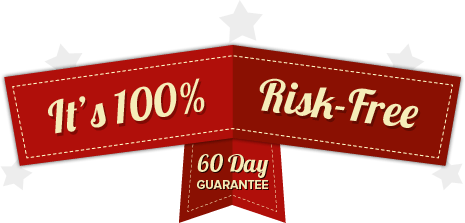 Hurry… $1 Grand Opening Special Ends Soon
The Single Digit Blueprint is going to give you all the support and tools you need to improve consistency & lower your score, and it's 100% guaranteed.
Don't miss your opportunity to claim these bonuses and try the Single Digit Blueprint.
Click the button below, fill out the simple 1-page form on the next page, and you're in.
You'll get immediate, instant access to all of the The Single Digit Blueprint resources & all the bonuses.
Click the button below now, and let's get started!
Here's What Other Golfers Are DOING...
"Before I started this program (No More 3 Putts), I averaged about 70 percent from 10ft. After completing the drills and assessments, I ended up making 49 out of 50 putts from 10ft which was a 28 percent improvement. I have gained the confidence in my putter which I don't ever remember having."

Tyler VanHecke

South Dakota, USA
These Single Digit Blueprint Students ALL Added More Yards To EVERY CLUB In Their Bags
These Golfers Are FEELING Better,
Playing Better, And Scoring Better
"Flexibility increased dramatically, no longer needed to sway off the ball to get that full turn. I also lost 10 pounds over the course of 42 days. Towards the end of the challenge I just started feeling more energized physically, where I could go play 18 and hit the range and not be sore the next day, even feeling like I had energy to play 36 holes. I am 51 and feeling the best I have in over 5 years."

Glenn Bowers,

Michigan, USA
"I was playing with a girlfriend who said, "Holy shit, you hit that 200 yards. My husband doesn't hit it 200 yards. How did you do that?"

Joyce Rivas,

Pennsylvania, USA
"Prior to the challenge I was good with my irons but again not always accurate. Now on the money with my irons and I gained distance so have shots into the green that I've never had before."

Deana Riley,

California, USA
And Golfers Who Participate In Our Monthly
Challenges See EVEN FASTER Results...
Would You Invest Just $1 To Look Inside
A Real Single-Digit Golfers Blueprint And
Learn How You Can Become One Too?
You must get your physician's approval before beginning any exercise or golf lesson program found on GolfAggressive.com or sold by Golf Aggressive LLP. These recommendations are not medical guidelines but are for educational purposes only. You must consult your physician prior to starting this program or if you have any medical condition or injury that contraindicates physical activity. This program is designed for healthy individuals 18 years and older only.