Custom Yardage Book – How to Make Your Own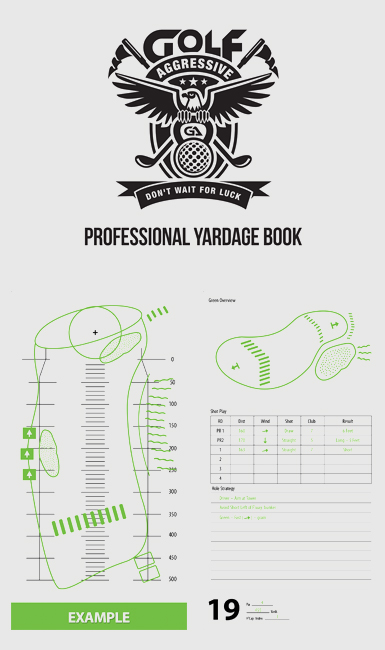 You see all the pro's and their caddies reaching for them, its habit even on the putting green to grab at your back pocket and retrieve the yardage book.  Planning how to tackle a golf course is crucial to playing your best, recovering from bad shots and overcoming obstacles and challenges.
Today we have so many options to rely on with handheld GPS, GPS watches, Cart GPS, Lasers…….what they all lack is an important element of playing your best.  Having a custom yardage book will allow you to add reminders on swing thoughts, club distance check report, hole strategies and aiming points and not to forget what you have done on the hole before.
We have enough going on in our head that we want to minimize the thought process to play our best golf.  This custom yardage book will allow you to map out each golf course you play.  Starting with your home course is #1, get into the habit of using one and how to map out a hole and create a strategy best suited for you game.
Providing a visual will allow you to outline a variety of ways to play the hole. You may find once you have mapped out a hole that driver from the tee isn't the best play.  Your strength might be in 3 iron of the tee, or driver off the tee but at a different target.
For each club variation from the tee, should include a unique aiming point.  When you step onto the tee box, a quick glance at the yardage book to remind you of that aiming point.  Even if you already know, still get into the habit of looking in the book at this target.  What is does is slows your motions down, allows you to collect your thoughts and gives you the best opportunity to execute the shot.  Remember that old saying, think water before you hit and chances are it goes in the water…….think aiming target by looking at your yardage book and you increase chances of hitting your spot.
The custom yardage book allows you to map everything out, from tee boxes, fairways, fairway bunkers, hazards and even the green complex for any golf course.  Drawing the green contours can result in saved shots when on the course.  If everything is running left to right hard and the pin is on the right, knowing this ahead of time allows you take aim at the center of the green and let the contours feed your ball to the hole.  It's also easier to test and pinpoint which way grain is going when developing your yardage book in the practice round.  Placing arrows on the green chart of where grain is going will help when reading putts.
We've included a Hole Strategy section in the book for where you can add your aiming point, club choices, swing thoughts, what to avoid, where to layout, etc. It doesn't have to be flooded with notes, just what you think is important enough to execute the best way to play the hole.
If you have joined us in the Power & Distance Challenge, you'll know that we are big on knowing exactly how far each club goes.  There is a swing distance section in this book that will allow you to input all your distances for each club in the bag.  Take away the worry of not knowing what club to hit, refer to what you have practiced and tested.
I've known people to carry swing thoughts with them, embed them into bracelets, engraved on coins….the works.  In this  yardage book, you'll have a section called Swing Doctor that allows you to write down all the positive swing thoughts that you should be thinking about.  These can also and not limited to quotes from your favourite golfer or fitness guru :).
Towards the back of the yardage book we have a course notes section.  What you like about the course, how to improve next time you play this course…..a section that allows you to review all the aspects of the course you have mapped or played.
To get started, below I have included a download link to download the PDF version of the custom yardage book.  Instructions on how to print (since its double sided it does require some manual work), what is needed for it to all come together including what the finished product looks like.
We hope you enjoy this custom yardage book and start using it each and every time you play golf.
Downloads
DOWNLOAD PRINT FILE

Right Click the above link and select "Save Link As" to save to your computer.
instructions
Follow these instructions to create your very own custom yardage book.
Download the Custom Yardage Book PDF above.
Print page 1 (only) and on Heavy weight A4 paper.
Reverse printed page 1 and print page 8 on the back.
Print page 2 – 7 on regular A4 paper.
Reverse printed pages 2-7 and print pages 9-14 on the back.
The book is designed for only one cut, straight down the middle.
Place the cover on the outside and inside pages in the order displayed in the video presentation below.
Staple twice, fold and enjoy!
WHAT YOU NEED
Printer
Laser or Inkjet Printer will work.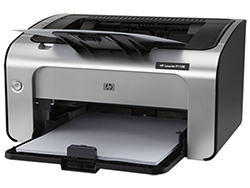 A4 Paper
Good quality A4 paper. I would use a heavy weight for the cover, the rest can be your standard weight.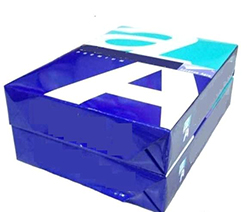 Stapler
A long neck stapler.
Paper Cutter
Paper cutter like this or a pair or scissors will work.
THE FINISHED PRODUCT